Adult Martial Arts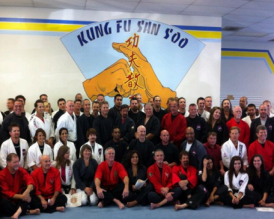 Dave Hopkins' Kung Fu San Soo classes is specifically designed to teach students to become successful leaders and martial artists. We are committed to providing a safe, caring and educational environment supporting and actively encouraging the personal growth of our students.
Read More
Kids Martial Arts
We offer fast-paced, fun-filled Kid's Martial Arts classes including Little Dragons, Kids and Teens that helps each student grow in a positive, well-disciplined, yet challenging way.
Read More
Brazilian Jiu Jitsu
No matter your skills level, Dave Hopkin's Brazilian Jiu Jitsu classes have tailored lessons to our students so they can tackle, and achieve, any goal they've set.
Read More
Beginner Classes Enrolling Now! Kid's Martial Arts in Riverside Teaches Discipline & Self Confidence!
Experience the Best Martial Arts Training Center In Riverside!
See results in no time! We are conveniently located near San Bernardino, Redlands, Moreno Valley, Norco, Corona, or Riverside, California. If you want to get in shape and learn real Adult Martial Arts, Kids Martial Arts and Brazilian Jiu Jitsu then Dave Hopkins Kung Fu San Soo is the perfect place for you!